A Care Program for Every Situation
The Bona Resilient Care Program is an innovative, highly effective program for care and maintenance of resilient flooring. Our high quality, sustainable program allows you, to not only maintain floor freshness but also to totally transform the look of your existing floor without replacing it. Even in heavy traffic areas, surfaces can be sealed for extra durability and long-term protection.
Being a game changer in resilient floor maintenance, Bona Resilient Care Program enables any floor owner an entire new possibility of updating their existing resilient floors.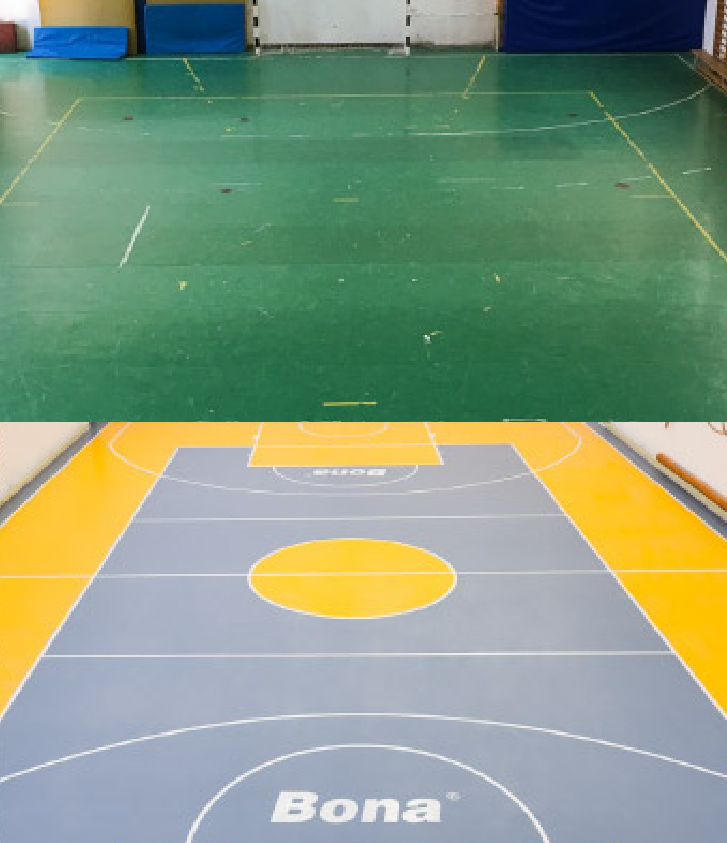 We call it Recoating, you could call it a brand new floor. With Bona Resilient Care Program you are able to transform existing resilient floors like a linoleum or PVC floor. The result is simply outstanding!
Application Areas
– Schools
– Sports Halls
– Shopping Centres
– Hotels
– Public Buildings and Offices
– Industrial Buildings
– Hospitals and Clinics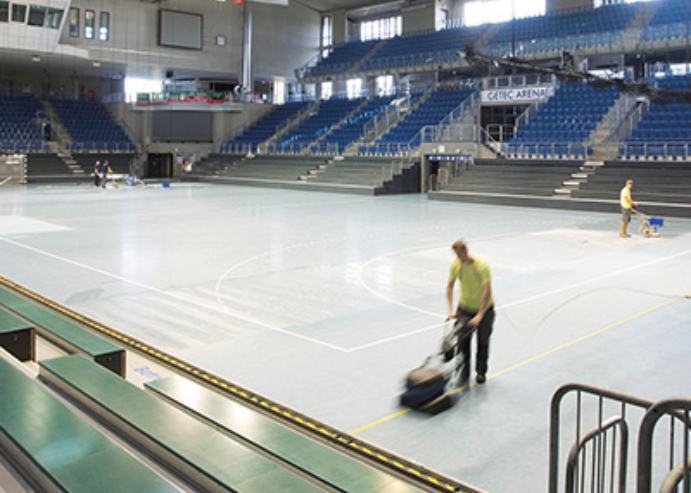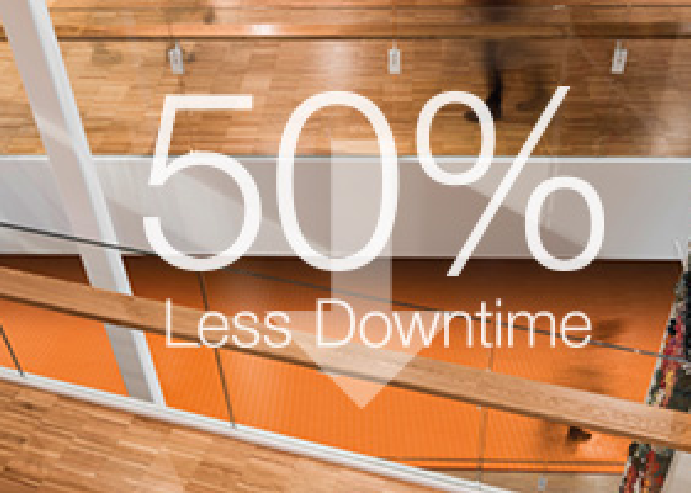 50% Less Downtime
A total renovation of for example 300m² can take 6 days if you exchange the entire resilient floor. With Bona Resilient Care Program you can do it in just 3 days. Furthermore, you can even choose between keeping the existing look of the floor or change to an entire new colour.
Unique Method
Preparation using Bona FlexiSand with our high performance Bona Diamond Abrasives, enables you to achieve the optimal prepared surface in no time. It´s now ready for restoration or even a complete redesign. This is where you use the specially developed lacquers like Bona Pure or Bona Pure Colour.